from the archives ...

now offering our 31st consecutive year of classes ...
Join Our Summer 2016 Nature Discovery for Kids
at the
Rio Grande Nature Center State Park
2901 Candelaria NW Albuquerque NM 87107
Sponsored by the Friends of the Rio Grande Nature Center
Instructors are New Mexico licensed teachers.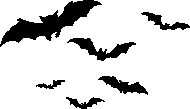 Join our fun and exciting Summer Program! Children will enjoy nature walks to observe, identify and collect data. Outside games and activities take place all through the bosque. Studies will also be inside the Nature Center, in the classroom and in the beautiful observation room.
Be prompt. All classes (both week-long and Friday night) meet at the group shelter in front of the Education Building (south of the parking lot), and often head out to the park. If you are late, you may miss the class. After class we will return the children to the group shelter for pick up.
Please note the refund policy, at the bottom of this page.

Week-Long Classes — 9:00-11:30 Monday through Thursday
— for children ages 5-12
Classes meet 2½ hours each day (M, T, W, Th).
Cost is $65 per week ($58.50 for Friends of the Rio Grande Nature Center).
No lunch.
June 6-9
Birds
June 13-16
Insects
June 20-23
Furry Friends
June 27-30
Exploring Nature
July 4-7
Tracking
July 11-14
Predators
July 18-21
Amphibians
July 25-28
Reptiles
August 1-4
Bats

Friday Evening Sessions — 5:00-8:00
— for children ages 5-12
Cost is $20 per session ($18 for Friends of the Rio Grande Nature Center).
Bring a brown bag supper.
June 10
Hummingbirds
June 17
Butterflies & Moths
June 24
Skunks
July 1
Ducks & Geese
July 8
Coyotes
July 15
Raccoons
July 22
Turtles
July 29
Snakes
August 5
Bats

Please note:
Classes will be held regardless of weather.
Parents cannot attend class due to limited space and supplies.
Refund Policy:
Refunds and Transfers: Must be requested no later than five (5) days before class begins (by 4:00pm the Wednesday before Mon-Thurs class and by 4:00pm the Monday before Friday class). Call Visitors Center 344-7240 to make request.
Last Minute Cancellations by Parents: You may substitute another child if you must cancel past the refund deadline. However, the parent/guardian of the new child must fill out a registration form and sign a waiver. (You may bring completed forms to first class if necessary. Download forms or pick up from volunteer at desk of Visitors Center from 10:00 to 4:00 each day.)
Class Cancellations by Instructors: Classes will be cancelled if they have an enrollment of less than ten students by the Wednesday before a Monday-Thursday class or the Monday before a Friday class. Parents will be notified and will have the option of a refund or a transfer to another class, if available. PLEASE NOTE: If you fax or mail in a registration and do NOT receive a receipt and copy of your registration form by mail before the class is to begin, please check with the Visitors Center (344-7240) to be sure the class has not been cancelled and that your child is registered before attending class.
FRGNC administration makes the final decisions on refunds. Refunds are given only by check. Please allow at least two weeks after the scheduled date of the class. No refunds can be given after the five day deadline as noted above. For questions on your specific refund call: 343-1373.

Enroll now!
Registration forms may be sent by mail or fax.
Payment may be made by personal check or credit card.
Call 505-344-7240 for information (10:00am-4:00pm).
Please register at least five days before each session.
Classes may be cancelled or expanded based upon enrollment!
A 2016 liability waiver is required.
Waivers must be returned by mail, delivered to the Nature Center, or faxed to 505-344-4505 before the first day of class.
| | |
| --- | --- |
| | Registration procedures, forms, parent information, and a printable flyer for the Summer 2016 schedule. |